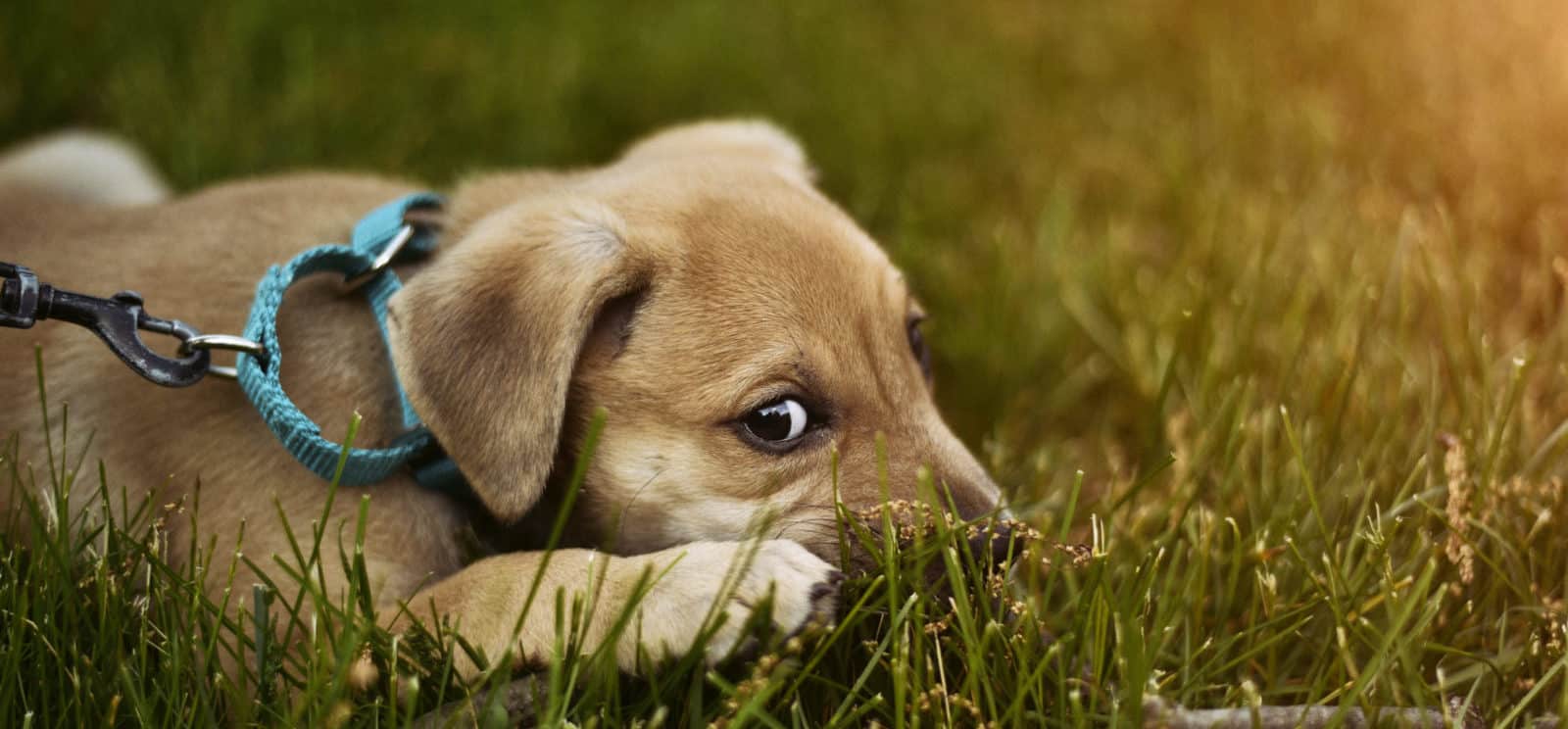 Daycare
Doggie Daycare
By The Bed & Breakfast For Pets
A TIRED DOG IS A HAPPY, QUIET DOG!

Looking for a safe, loving and fun environment for your dog while you're out but don't need the overnight care provided by our Bed and Breakfast for Pets? Our Doggie Daycare could be your answer!
Our Doggie Daycare provides you with peace of mind that your dog is well-taken care of when you're out for the day, whether for work or play. While here, your dog will receive individual attention and supervision from our highly trained staff, have a comfy place to relax and participate in a small, carefully selected playgroup of no more than five dogs.
Dogs play in our large, shaded outdoor play space and then rest in our spacious indoor enclosures between playgroups. We have a vet on premises seven days a week, and because we limit the number of dogs in our care, there's never a worry about your dog getting lost in the crowd.
Benefits
Play and exercise release pent-up energy, making it easier for your dog to relax while away from family.
Dogs make new friends, both canine and human. This helps your dog enjoy – and not just tolerate – being away from you.
Fresh air and exercise are good for the body and soul – just like for humans!
Our highly trained staff not only reinforce your dog's good manners, but also introduce new good habits.
Hours
PET B&B and DAYCARE
Mon – Sat 8AM to 5:30PM
Sunday by appointment only
NOTE: On major holidays daycare may not be available as a 3 day minimum applies.
Playgroups

Whether your dog is here just for the day or for a longer stay at the Bed and Breakfast for Pets, we have the perfect playgroup!
At the Bed and Breakfast for Pets, we believe in small, carefully supervised playgroups so each dog receives the individual attention he or she deserves and never feels overwhelmed. We group our dogs based on size, temperament, play style, and age, carefully ensuring that all dogs in a playgroup feel safe, stimulated, happy and loved.
Our playgroups are a key part of our Doggie Daycare and are also offered as an option for boarders for an additional charge at our Bed and Breakfast for Pets.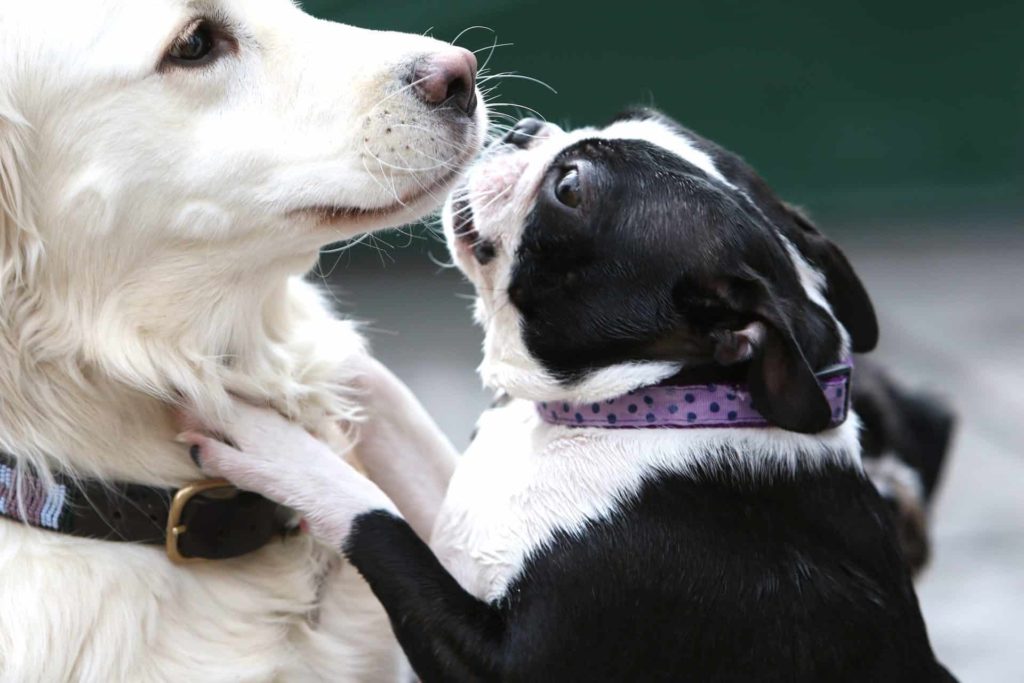 Playgroups

If your dog is a couch potato who likes to lie in a lap or soak up the sun, we have just the group!
Do you have a young lab who loves to play games, wrestle with other dogs or chase bubbles? We have the perfect group for him, too.
Or perhaps your dog is less social and prefers to simply play with humans. We definitely have that option as well.
We also have an ideal set-up for puppies and shy dogs that need slower introductions and work on socialization.
Call to schedule your dog's initial assessment.
Important information
DOGS: Da2pp, K9 Influenza, Rabies and Bordetella.
CATS:  PRC(fvrcp) and Rabies, Leukemia(Felv) is recommended.

Proof of vaccination by a veterinarian is required prior to boarding and daycare. Any vaccines that your pet may need, will be administered, with a mandatory examination by our veterinarian. If needed, we offer a vaccine clinic for healthy adult pets every Tuesday from 3:30 p.m. to 5 p.m. Please call first; occasionally the vaccine clinic has to be canceled for the day due to emergencies.
We provide a quality diet to all pets and serve meals twice daily or we can feed any special diet that you supply. Chew sticks and a toy from home are encouraged. Medications will be administered as instructed for an additional fee.

Please print and fill out the appropriate form before your animal's first visit:
(or)
Boarding is available on ALL major holidays. However, we have a 3 NIGHT MINIMUM.
Schedule your holiday reservations well in advance.
We are closed for arrivals and departures on the following holidays: New Years Day, Memorial Day, Independence Day, Labor Day, Thanksgiving & Christmas (or National Holidays scheduled in conjunction with these holidays).
We close early at noon on Thanksgiving Eve, Christmas Eve & New Years Eve.
If you're arriving on a holiday, please double-check the holiday arrival stipulations.
Arrivals should check in with our receptionist at the desk before presenting pets for boarding.
Have a credit card handy to secure your reservation and call well in advance to assure availability, especially for the weekends and holidays.
CHECK OUT TIME IS 12:00 (NOON)
AN ADDITIONAL DAY BOARDING FEE WILL BE CHARGED FOR AFTERNOON CHECKOUTS.
If you're departing on a holiday, please double-check the holiday departure stipulations.
Please call if your scheduled departure date changes.
Cancellations must be made at least 48 hours in advance of your arrival date. If not, there will be a charge for the scheduled day of arrival.