Get to
know us
Our veterinary doctors and technicians provide a superb quality of care and service and are dedicated to the total health of our cat and dog patients. We are a full service pet hospital and animal boarding facility serving all of the Donner Truckee and Tahoe areas. Our hospital offers medical, surgical and dental services.
Meet our doctors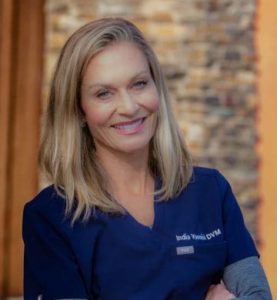 Dr. India Vannini
Chief Medical Officer
Learn more about Dr. Vannini
Dr. India Vannini grew up in Washington DC and then moved to NYC as a young teenager. The daughter of an animal lover, prominent foreign affairs specialist, and accomplished artist, she grew up in a veritable menagerie. She decided to take a scientific route to love animals. She earned her BA from Duke University and her DVM from Cornell University's College of Veterinary Medicine. After graduating from Cornell, she left New York to intern in emergency medicine and surgery in Santa Cruz and has not left California since. She has worked in various high quality clinics in the bay area, including SFSPCA, Adobe, and Peninsula Pet Hospital. This year she had the fortune to move to her happy place, Truckee, and join DTVH. Aside from her favorite ER and surgery, her professional interests include pain management, preventative care as well as working with dog rescue organizations and various wildlife conservation projects. When not working with animals she enjoys trying to catch up to her ski racing boys (a hopeless pursuit), her big poodle Livingston, running, all things outdoors and the Golden State Warriors.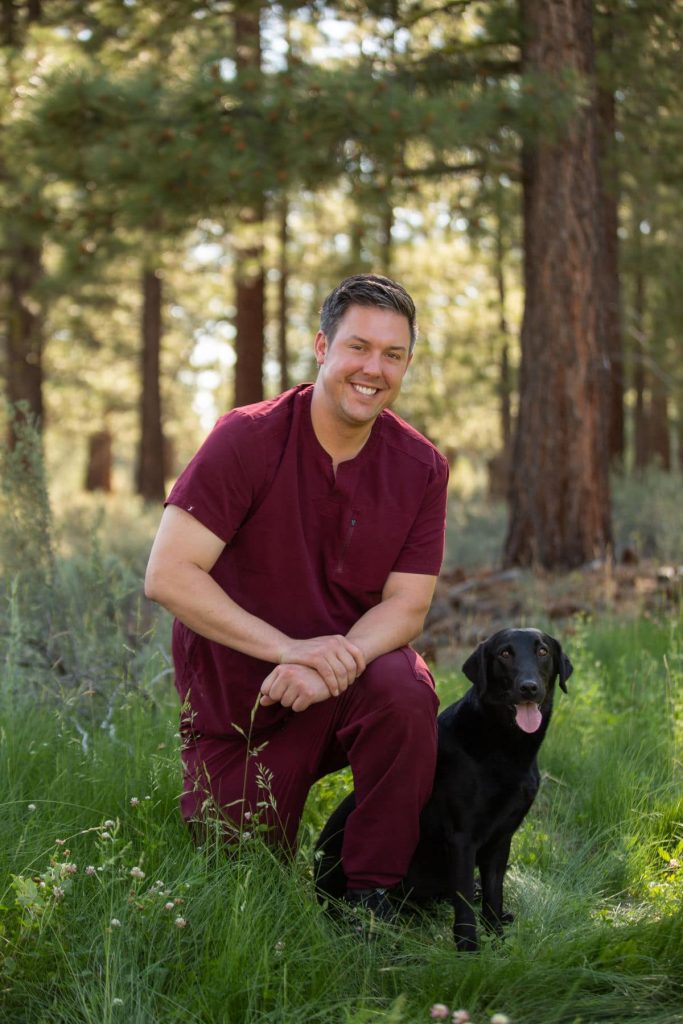 Dr. Clif Machado
Chief Executive Officer
Associate Veterinarian
Learn more about Dr. Machado
Dr. Clif Machado grew up working in a veterinary hospital with his dad. Starting as a 10 year old giving dogs baths to becoming a veterinarian, Dr. Machado prides himself in knowing all the ins and outs that go into a veterinary hospital. Originally from San Francisco, he earned is DVM from the University of Illinois in 2018 and his special interests include dentistry and internal medicine. When Dr. Machado is not practicing veterinary medicine, he enjoys playing basketball and hanging out at home with his two dogs-Slinky and Carrie.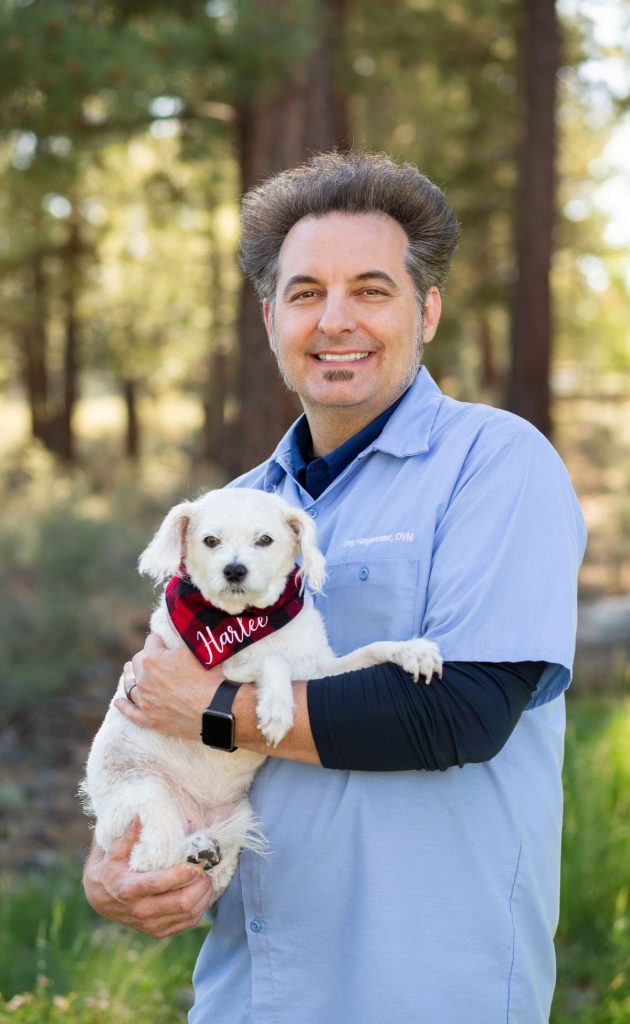 Dr. Hargenrater
Associate Veterinarian
Learn more about Dr. Hargenrater
Dr Hargenrater is an Associate Veterinarian. Bio coming soon!
Meet our Vet Staff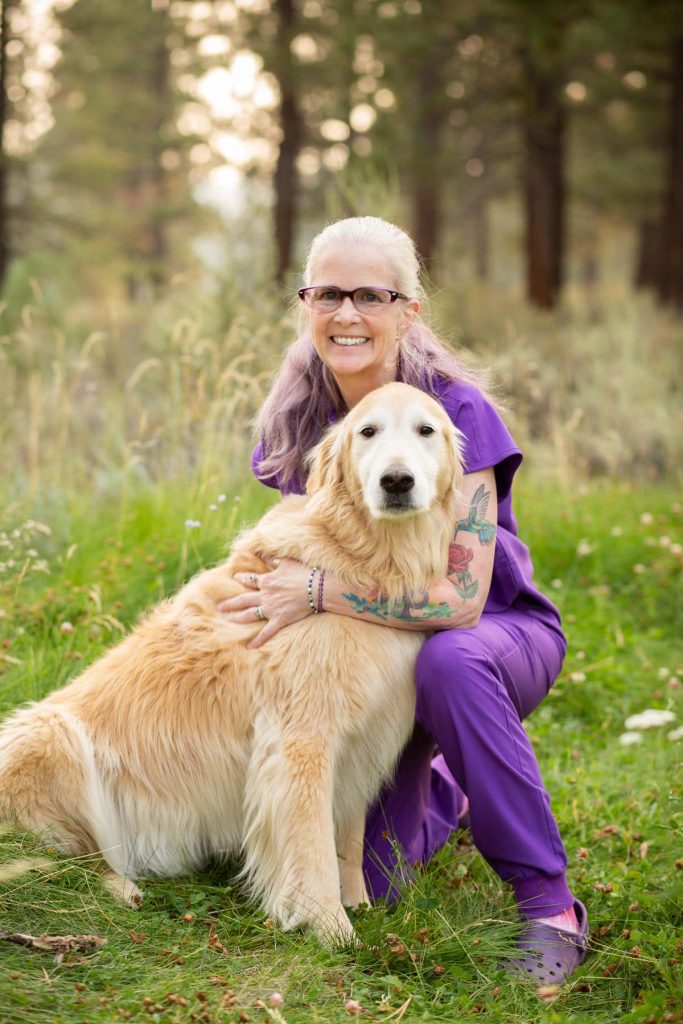 MOLLY McCABE

Molly McCabe moved to Lake Tahoe during the winter of 1987. Originally from Minnesota, her background and passion has been with Customer service. Molly taught skiing at Alpine Meadows for 10 ski season's to 3-6 year olds. She was the Front Office Manager at a 4 diamond Condominium Hotel in Squaw Valley. Molly began working at DTVH in 2005 as a receptionist. She likes the personal relationships she has with the client's and patient's. Happily married since 2008, Molly and her husband Mark enjoy kayaking, hiking, skiing, and traveling. They share their Incline Village home with a Labrador Retriever named Madison and a rambunctious young Golden Retriever named Dylan. Both dogs love taking long walks and swimming in Lake Tahoe.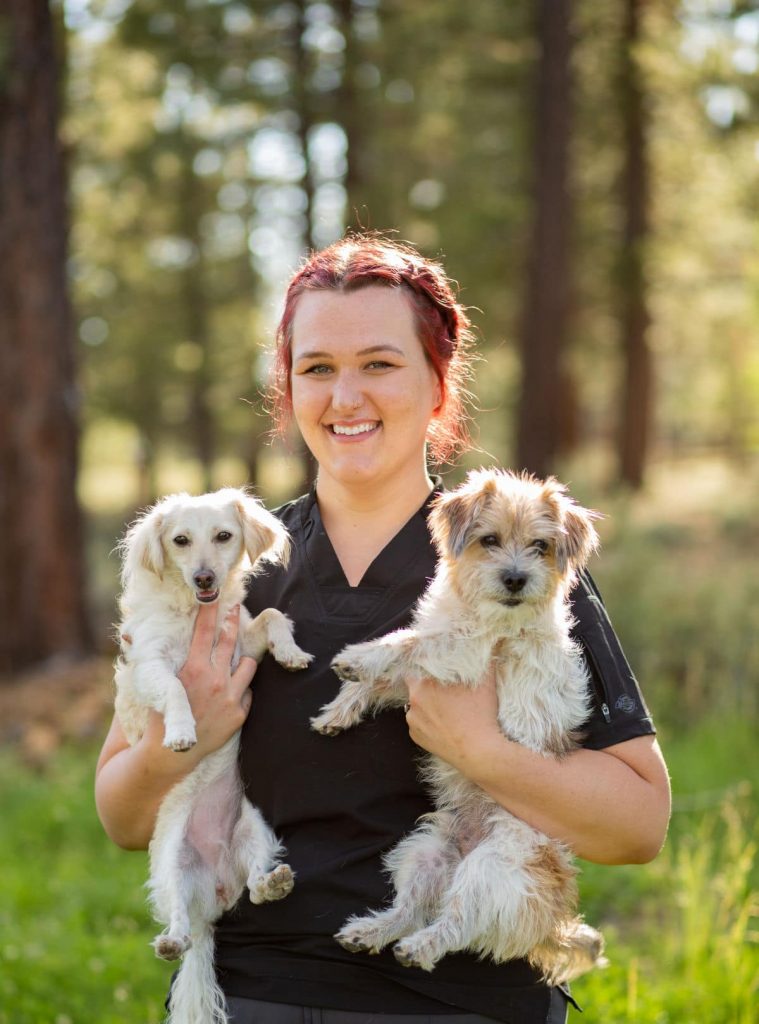 LAUREN FULTON

Lauren has been working and living in the Tahoe are for 5 years. She originally started as a front desk manager but has always had a passion for animals. In her home town, Alturas, she volunteered at the humane society and did miscellaneous front work for the vet clinic. In the summer of 2018, she re-ignited her passion for animal work by joining the team at DTVH. She is currently pursuing her Vet Tech Certification at Cedar Valley College. She has one adorable dog, Thumper. In her spare time, she is an avid baker, cook and snowmobiler. She hopes to stay in the Tahoe area pursuing her love for animals for the rest of her life.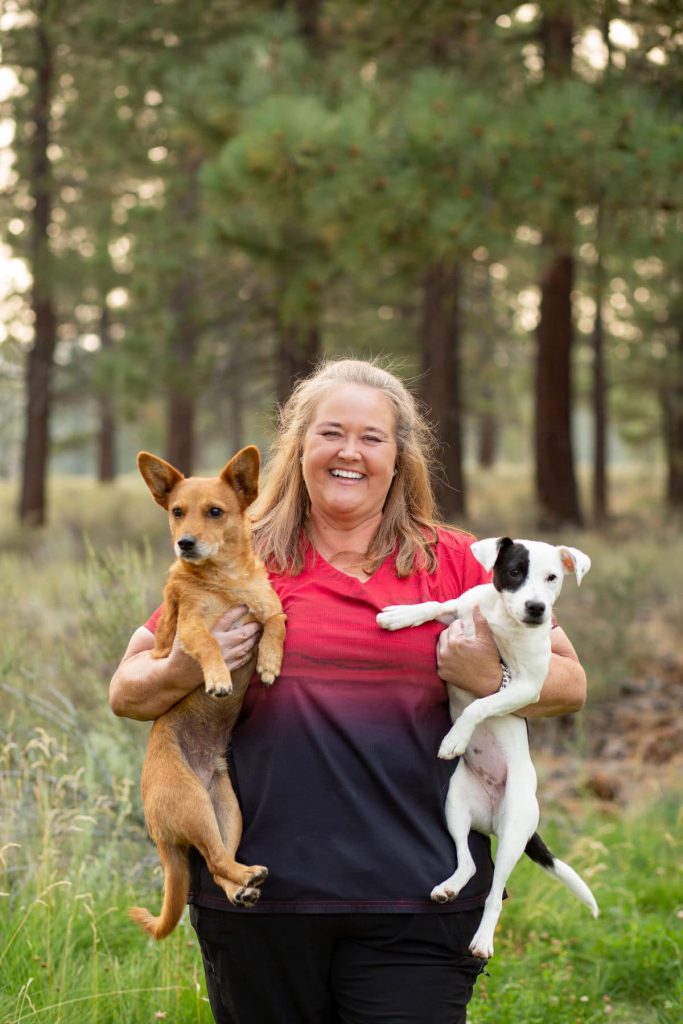 Stacey Coleman

Stacey Coleman is a Kennel Attendant/Assistant. Bio coming soon!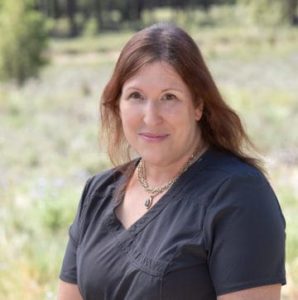 Karen Tisdale

Karen Tisdale is a Kennel Attendant/Assistant. Bio coming soon!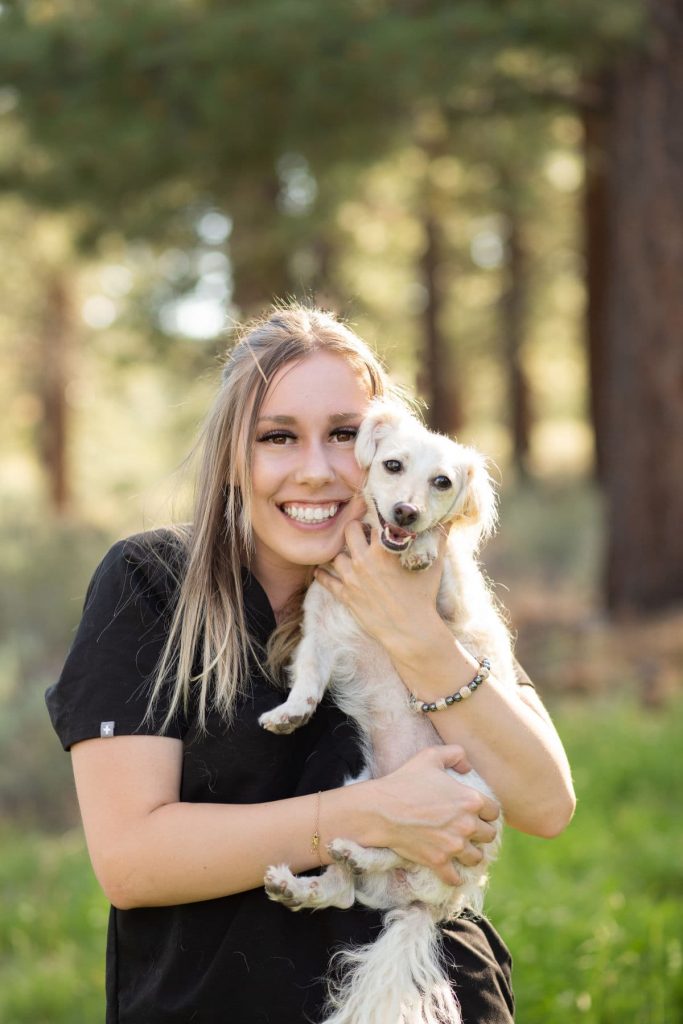 Shaylynn Call

Learn more about Shaylynn
Shaylynn Call is a Head Vet Assistant. Bio coming soon!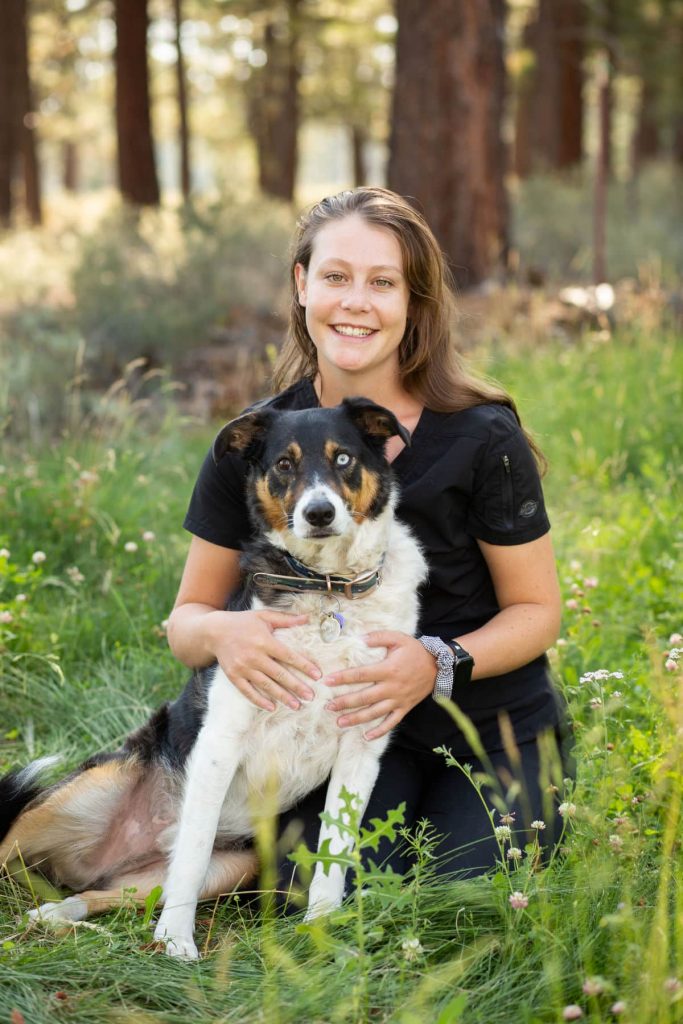 Leah Forgues

Leah Forgues is a Vet Assistant / Kennel Staff. Bio coming soon!